Family Therapy
Family therapy focuses on providing counseling to an entire family when an issue affecting one or a few members is impacting the entire family unit. While this therapy can involve all members of the family coming in for counseling, it may also involve some members pursuing Individual Therapy on their own to deal with or overcome specific concerns, challenges, or issues.
At Alder Grove, our family therapy practice is focused on helping families: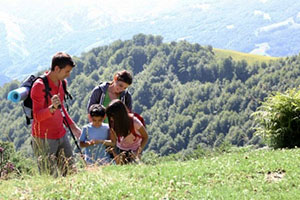 Find solutions to their issues and problems
Strengthen their relationships and their overall family unit
Get on the path to nurturing the change and growth they are seeking
Our team of experienced family therapists is skilled at helping family members find new, productive, and healthy ways to communicate with each other so they can effectively work through their issues and foster loving, respectful relationships with each other.
Therapy for Children and Families
Parenting can be very difficult and challenging when your child is struggling, or when your family is experiencing a major transition. Therapists at Alder Grove provide Individual Therapy to children, as well as family therapy and parent coaching as needed in order to help families create supportive and structured environments in their homes.
When to Seek Family Therapy
Regardless of whether a family unit is traditional or not, pursuing family therapy can be effective and beneficial when families may be struggling to deal with various issues, some of which may include:
Substance abuse issues
Divorce (or the possibility of divorce)
One or more members living with a mental health or behavioral condition
Any significant trauma or life change