FAQs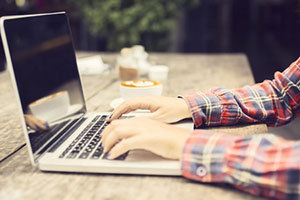 Check these FAQs for some answers to common questions that people have about the services and care we provide at Alder Grove.
If you have more questions, we encourage you to Contact us.
Q: What types of services do you provide?
At Alder Grove, we provide a range of services to meet our clients' various needs. In terms of our therapeutic services, we offer individual therapy, group therapy, couples therapy, and family therapy.
For our clients' other needs, we also offer medication management assistance, multidisciplinary evaluations, and a number of other therapies and treatments. Contact us to discuss your treatment needs and find out more about what we can do to help put you on the path to recovery, healing, and wellness.
Q: What types of conditions and issues do you treat?
Our services are geared towards treating a variety of mental, emotional and behavior issues, only some of which include:
Depression
Anxiety issues
Attention problems
Mood instability
Thought disturbances
Sleep and eating difficulties
We also specialize in promoting wellbeing for people who may be dealing with relationship issues or who may need any support as they adjust to life's transitions.
Q: How much does your treatment cost?
The cost of our treatment will depend on the specific course of treatment you pursue. Visit our Rates and Insurance page for more specific costs.
Q: What insurance do you accept?
For insurance plans, we are considered "out-of-network." We will provide you with a detailed receipt after each session. You may use this receipt to file for reimbursement directly from your insurance company.
Q: What do I need to do to start getting treatment with you?
Once you Contact us, we will set up a free, 20-minute phone consultation with you to make sure that we are a right fit for your needs. If after this consult, there is a mutual agreement that we are the right fit, we can schedule you for your first appointment with one of our mental health professionals.