Medication Management
For some people, the use of prescription medication as part of their overall treatment plan can be beneficial to helping them deal with the challenges associated with their mental, emotional, and/or behavioral issues.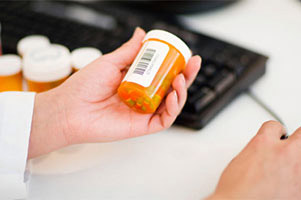 At Alder Grove, our team of providers is dedicated to helping people find the best treatment options for their needs so that they can achieve mental wellness and live a healthy, productive life.
What to Expect during Medical Management Appointments
Medication management and prescribing services are provided through Alder Grove Health Services, Inc. As part of these services, clients will meet with one of our board-certified psychiatric mental health nurse practitioners to:
Discuss current and past areas of concern.
Develop a thorough mental and physical health history.
Determine if a psychiatric medication is recommended for them.
Determine their options for safe, evidence-based medication.
If medication is recommended as an effective and safe option, the nurse practitioner may order labs and/or collaborate with the clients' primary care provider. Given that Alder Grove values a team-based approach, the nurse practitioner may also collaborate with the clients' psychotherapist when appropriate.
Some of the conditions that our team is experienced at providing treatment and medication management for include (but are not limited to):
Depression
Anxiety
Attention issues
Mood instability disorders
Thought disturbances
Other emotional and behavioral disorders