Alison Jones, DNP, PMHNP, BC
Psychiatric Mental Health Nurse Practitioner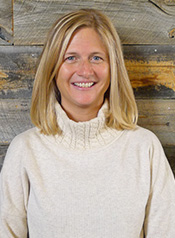 Education:
Doctor of Nursing Practice (DNP)
– University of Colorado, College of Nursing
Masters in Nursing (MSN)
– University of Colorado, College of Nursing
Bachelor of Arts in Psychology
– Miami University of Ohio
Focus Areas:
Providing comprehensive, integrative care, and medication for the treatment of:
Depression
Bipolar disorder
Anxiety
PTSD
ADHD
Schizophrenia
Eating disorders
Substance abuse and dependence
Bio:
Alison Jones is a board-certified, psychiatric mental health nurse practitioner. She provides comprehensive medication management with a holistic approach, including brief psychotherapy and prescribing mental health medications if indicated for adults. She is conservative in her prescribing practices, especially in regard to prescribing controlled substances such as benzodiazepines.
She believes in an integrated approach to treating mental health issues, including lifestyle changes such as nutrition, physical activity, and healthy sleep patterns. In addition, she is able to conduct genetic testing to help determine which medications may work best for her clients.