Amy C. Jakowatz, MSN, FMHNP-BC
Family Psychiatric Nurse Practitioner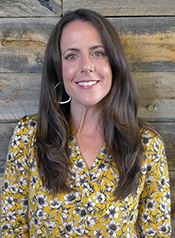 Education:
Masters in Nursing (MSN)
– University of Colorado, College of Nursing
Bachelor of Science in Nursing
– The University of New Mexico, College of Nursing
Bachelor of Science in Elementary Education
– The University of New Mexico
Focus Areas:
Depression/mood disorders
Anxiety disorders
ADHD
PTSD
Eating disorders
Bio:
Amy C. Jakowatz is a board-certified, family psychiatric nurse practitioner with prescriptive authority. She provides medication evaluation and management for children, adolescents, and adults.
Before joining Alder Grove Wellness Group, Amy worked as a nurse practitioner in psychiatric intensive inpatient, psychiatric day treatment, and outpatient mental health center settings. Amy has been a preceptor to a number of master's level students in the Psychiatric Mental Health Nurse Practitioner Program at the University of Colorado Graduate School of Nursing.
Like her colleagues at Alder Grove, Amy has a deep interest in promoting mental wellness and values an evidence-based and holistic approach to prevention and care. In 2015, she completed her 200-hour yoga instructor training in Boulder, Colorado and is also passionate about running, hiking, and enjoying the outdoors.