Laura McGladrey, MSN, PMHNP-BC
Psychiatric Mental Health Nurse Pracitioner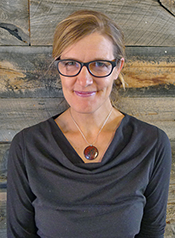 Education:
Bachelor of Science in Nursing
– Intercollegiate Center for Nursing Education
Masters in Nursing (MSN)
– University of Colorado, College of Nursing
Fellowship
– Academy of Wilderness Medicine
Focus Areas:
Anxiety
Depression
ADD/ADHD
PTSD
Occupational stress injuries
Bipolar disorder
Trauma related recovery
Bio:
Laura McGladrey holds dual-board certification as a family and psychiatric mental health nurse practitioner. She has 20 years of clinical experience with a background in emergency medicine, international work, humanitarian aid, infectious disease, and psychiatric practice with child and adolescents in crisis.
A believer that mental health is inextricably linked to physical health, Laura views medication management as a helpful tool for supporting a patient's mental health. She enjoys working closely with patients to create a plan for wellness that includes exercise, mindfulness, therapy, and nutritional support.
After many years of working in complex and remote emergency settings, she enjoys supporting healthcare providers, guides, and first responders who are experiencing difficulty related to work-life balance, or who feel they are struggling with reactions to stressful situations that they have encountered.
Laura enjoys skiing, mountain biking, and traveling, and works as an instructor for the National Outdoor Leadership School (NOLS). She teaches wilderness medicine to medical providers and speaks nationally on psychological first aid and management of psychiatric emergencies in remote settings.