Martha M. Libster, PhD, APRN-CNS, APHN-BC
Psychiatric Clinical Nurse Specialist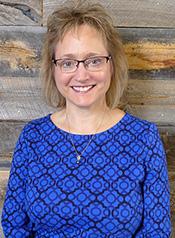 Education:
Doctor of Philosophy (PhD) Health Care History
– Oxford Brookes University
Master in Nursing (MSN)
– University of Colorado, College of Nursing
Bachelor of Science in Nursing
– Mount Saint Mary's University
Bachelor of Science in Dance and Movement Education / Therapy
– New York University
Focus Areas:
Integrative care and holistic psychotherapy for:
Anxiety and stress
Behavior, communication, feeding disorders (infants to Age 5)
Gifted and highly creative
Autism
Parenting and adoption support
Crisis and life transitions
Chronic pain
Spiritual distress and grief
Infertility and pregnancy
Bio:
Dr. Martha M. Libster ("Dr. Martha") is a clinical nurse specialist psychotherapist who offers holistic health counseling and psychotherapy, as well as gentle remedies, self-care resources, and support. Her primary focus is families with young children who are suffering with behavior, communication, family, or school changes and challenges.
Her specialty is helping infants and young children—in partnership with their parents and caregivers—from pregnancy through age five. Feeding or behavior concerns, adoption, preemies, gifted (fast learners), communication problems: tantrums, hitting, or biting. In child-parent psychotherapy sessions she uses movement and play therapy, such as puppets.
Dr. Martha also sees adults with issues related to early childhood and/or who prefer holistic psychotherapy with herbal remedies. Sessions include solution-focused psychotherapy techniques to achieve personal and family wellness goals. She also counsels on decisions about medical marijuana, dietary supplements, and complementary therapies.
All services include culturally-sensitive counseling, home remedies, mindfulness stress-reduction, education about the energetics of foods, traditional Chinese and Western herbal medicine, and health decision-making support. Tough problems and family crisis are most welcome. She also consults on legal matters involving the best interests of young children.
– Contact Dr. Martha
– See Dr. Martha's rates
---
Testimonials
"Dr. Martha was immediately responsive in helping me through a crisis! She provided counseling and decision-making support for my mental health and physical concerns. She is thorough and I love her holistic approach and vast knowledge of traditional Chinese herbal medicine."
– Client of Dr. Martha
"Dr. Martha is wonderful. She has helped me use holistic therapies to work through a very stressful time in my life. I have been able to reduce my stress without having to go on traditional medications again. Her ability to guide with solution-focused therapy helps to work through issues systematically and with a clearer picture. She has given me alternatives to help me improve my sleep."
– Client of Dr. Martha
"Before, during, and after both of my pregnancies, Dr. Martha listened to my concerns, helped me research them, and provided excellent insight into the physiology and psychology of pregnancy and childbirth. Her warm encouragement helped me build confidence as a new mother. Dr. Martha is an outstanding provider who truly cares about her patients."
– Client of Dr. Martha
"Dr. Martha is a miracle worker. I came to her for severe pain for endometriosis. Not only did she get me out of pain but I was also able to get pregnant while I was seeing her without any sort of western fertility treatment whatsoever.She is caring, compassionate, intuitive and just plain brilliant. Dr. Martha gave me my life back. I  recommend her to anyone and everyone!"
– Client of Dr. Martha
"Dr. Martha is amazing! I have become stronger psychologically and physically! She is insightful, resourceful, and effective."
– Client of Dr. Martha