Licensed Clinical Psychologist
& Individual, Family, and Couples Therapist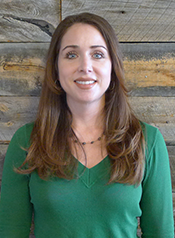 Education:
PhD in Clinical Psychology
– Palo Alto University
Masters in Clinical Psychology
– Palo Alto University
Bachelor of Science
– University of Colorado at Boulder
Focus Areas:
Mood disorders (e.g. depression)
Substance abuse
Relationship concerns
Life transitions
Young adults
New moms and dads
Divorce/break up
Adolescents
Self-injurious behaviors
Anxiety/stress
Families/couples
Remote/virtual sessions (HIPPA secure)
Treatment Approach:
Dialectical Behavior Therapy (DBT)
Cognitive Behavior Therapy (CBT)
Bio:
Kelly L. Caywood has over 14 years of clinical experience. She specializes in the treatment of mood disorders and addictive behaviors, including substance abuse and self-injury. She also works with individuals struggling with relationship concerns and life transitions including new and expectant mothers and young adults during the transition to college and after college into a career.
Kelly has extensive training in Dialectical Behavior Therapy and Cognitive Behavior Therapy as well as other types of interventions including the treatment of substance use disorders. She works with adults and teens and does therapy for individual, couples, and families. Kelly has been an invited speaker and expert for articles, conferences, and television interviews including Denver's 9NEWS.
Kelly completed her pre-doctoral clinical internship at The Hazelden Betty Ford Foundation and has worked in a variety of settings and levels of care including outpatient, inpatient, day treatment, intensive outpatient, residential treatment, and correctional institutions. She continues to hold a part time faculty position at Children's Hospital Colorado, where she has been practicing for the past seven years.
Kelly has a warm, relaxed, interactive and non-judgmental style and offers a supportive, safe, and validating environment. She uses an integrative approach tailored specifically to each individual's needs in order to assist them in working toward their goals and reaching their full potential.
– Contact Kelly L. Caywood
– See Kelly's rates
---
Testimonials
"After working with Kelly, I am now doing very well. I finally feel happy with my personal life and my career. I finally feel balanced and happy. I am maintaining my healthy habits, using the skills I've learned and feeling strong. I really appreciate her support!"
– Client of Kelly Caywood
"Thank you Kelly for everything! You have really made a difference in my life and I appreciate it very much. I am feeling really good about myself and my life. In fact, things are going so well that I no longer need to come to therapy regularly. I have really enjoyed our sessions and would like to come back for a 'tune up' periodically because I find it so helpful."
– Client of Kelly Caywood
"Dr. Caywood did a great job. She is an excellent therapist with beautiful empathy and a display of sincere understanding. I am so grateful for her services."
– Client of Kelly Caywood
"…I was referred to Kelly Caywood for therapy. I immediately felt at ease and able to talk about everything that was making me feel bad. Since I have been working with Kelly, I am feeling much better. I know my journey is still long but having Kelly Caywood and Alder Grove Wellness Group helping me, my life is on the right track."
– Client of Kelly Caywood
"Dr. Caywood was my chosen therapist after interviewing numerous doctors from Longmont to South Denver. After nearly a year of consistent appointments, the best way to summarize my experience with her is, she's the Freakonomics of psychotherapy. I began seeing Kelly due to a 'divorce' from my 'soul mate' – I've never felt so low about myself and my capacity to disappoint someone I cared about so thoroughly. From the outset, I put all my cards on the table including insights from past therapists. After months of brutally honest discussions and outpourings of feelings, Dr. Caywood made an association that no other previous psychologist was even curious about – even those involved in my care and treatment at the time of the crash. My response to surviving something I shouldn't have was simplistic: 'I got lucky, don't squander it.' To this day, I don't do raffles or lotteries because no one could be as lucky as me. I'm still alive despite the best efforts of physics and human engineering. I could lose my life savings in Vegas and I wouldn't feel unlucky. I've never given that crash one more thought than that because you either believe in luck or God or both. Either way you're now in the realm of metaphysics, from which there are no empirically valid answers. And I value empirical data and valid answers more than I have time to explain! Suffice it to say, other more significant events of my youth have been the focus of previous therapy efforts for decades; the easy fodder any competent psychologist would gravitate towards they were so obvious. Even I assumed these events were the causes of my difficulties in relationships of all types. After months of working with Kelly, the obvious was tossed out the window for the peripheral and the lens through which I can understand myself is…widening? The aperture is opening? At 37 y/o, I'm finally considering the value of understanding myself and cutting myself some slack and being imperfect AND NOT BEING APOLOGETIC FOR IT WHATSOEVER! These are big steps and I've just begun to take them, but it's a freakin' awesome feeling and I want more!!!" 
– Client of Kelly Caywood
"My time with Kelly has been the most reasoned, considerate, and constructive direction I have had with a therapist. The support she has given me to grow past my overly self-critical thought processes and other issues continues to make a huge difference for me. Even when things are going well I enjoy talking to Kelly, and through my journey of trying many ways to develop myself I still consider Kelly as *my* therapist and ultimate confidante for my long-term mental health."
– Client of Kelly Caywood
"I've been working with Kelly for 3 years." I have really enjoyed working with her …she has been a consistent positive influence and support as I have transitioned from my teenage years into adult life."
– Client of Kelly Caywood
"It has been an amazing turn around. As a parent I want you to know I am thankful for all that you did to help her along to this recovery. We are so happy to see her so confident, in control, and happy with herself."
– Parent of Kelly Caywood's client