Counseling Services
If you are ready to get on the path to healing and living a healthier life, pursuing one or more therapies may be a good move for you. Below is an overview of the various counseling services offered by Our Team at Alder Grove. If you have any questions about our services, don't hesitate to Contact us.
Individual therapy is an ongoing, collaborative process through which: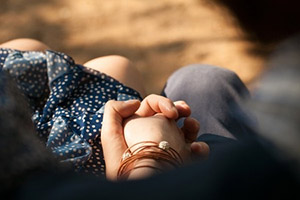 Feelings and behaviors can be explored
Challenges and traumas can be overcome
People can work on improving their overall quality of life in a safe, comfortable, and confidential space
Family therapy involves counseling an entire family when an issue troubling one or a few members is affecting the entire family unit. At Alder Grove, our family therapy practice is focused on helping families identify and work through their issues and ultimately nurture the change and growth they are seeking.
Our experienced family therapists are skilled at helping family members find new, healthy ways to communicate with each other so that they are able to foster loving, respectful relationships within their family.
Couples therapy and marriage counseling can help partners who are struggling to connect work through their issues and nurture their relationship. While couples therapy can be beneficial for couples who may be trying to overcome a serious issue or transgression, it can also be a positive experience for couples who may just want to improve their relationship and stay connected.
Our couples therapists are experienced at helping couples develop new, healthy ways of communicating with each other so they can realize their goals for their relationship. We can give couples the support and tools they may need to help them foster a loving relationship and a strong, enduring partnership.
Group therapy provides a safe space where people can share with and gain support from others who may be dealing with similar challenges or issues. Facilitated by a licensed therapist, group therapy brings together a small group of people who can open up to each other, provide and receive feedback and ultimately find strength in each other as they focus on improving their lives.
At Alder Grove, our group therapy services may be the focus of a person's treatment, or they may be used as part of a Team-Based Approach aimed at putting our clients on a path to healing and wellness.